Home » Kontakt, Elastik, ReFill » Best Service Accordions v1.2 KONTAKT
---
Best Service Accordions v1.2 KONTAKT




KONTAKT - 2,73 GB
Eduardos Accordions library takes accordion sampling to the next level!
Produced by Eduardo Tarilonte, Accordions is the definitive accordion sample library. Designed and scripted to perform ultra-realistic accordion melodies and chords in real time .
All the subtle sounds from an accordion have been carefully captured to increase the realism of your performance, like key and button noises.
Accordion8 different Accordions where sampled in high detail, being one of them a real A-A (Alfred Arnold) Bandoneon from the 1930´s with an incredible tone. Just the same model Astor Piazzolla used. Also included are 8 perfectly balanced Multis with meticulously made combinations to create new ready to use registers.

Accordions can be used in many different kind of productions and styles. From cinematic, romantic to folk styles like Celtic, Tex-Mex or South American.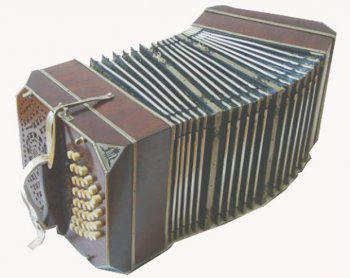 7 complete independent instruments sampled with amazing depth plus 1 bonus accordion:
- Bandoneon
- Concertina
- Single Reed Piccolo Accordion
- Single Reed Musette Accordion
- Single Reed Bassoon Accordion
- Double Reed Musette Accordion
- Left Hand Bass Accordion
- Steirische Accordion (Bonus)

8 perfectly balanced multis with fine tune combinations to create new ready to use registers:
- Oboe Register
- Celeste Register
- Bandoneon Register
- Organ Register
- Triple Musette Register
- Harmonium Register
- Master Register
- Accordion Register

The 1.2 update provides the following improvements:
- Added Native Instruments NKS Support
Minimum required Kontakt version 5.5.2!

Home page

CLiCK HERE FOR DOWNLOAD


[ Report broken link!!! ]


Please Donate To Bitcoin Address: [[address]]
Donation of [[value]] BTC Received. Thank You.
[[error]]


Kontakt, Elastik, ReFill | Views: 103 | Added by: DOLBATOR | Tags: Kontakt, v1.2, Accordions, service, Best | Rating:

0.0

/

0

Tags: